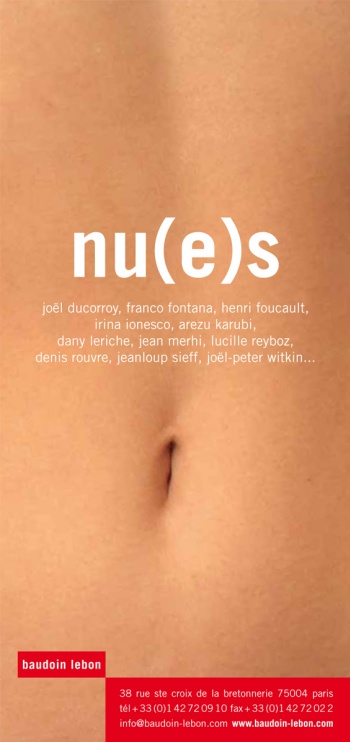 NUES's Exhibition at the Baudoin Lebon Gallery
12.10.2009
As part of its exhibition on naked in contemporary and old photography, Baudoin Lebon Gallery presents an excerpt from the Eden Series.
October 17 to December 5, 2009
Opening Saturday, October 17, 11 to 19 hours with a performance of Jean Merhi at 15 and 17 hours.
See the series EDEN.